Lunch with a Purpose
Posted on January 22, 2017
by
admin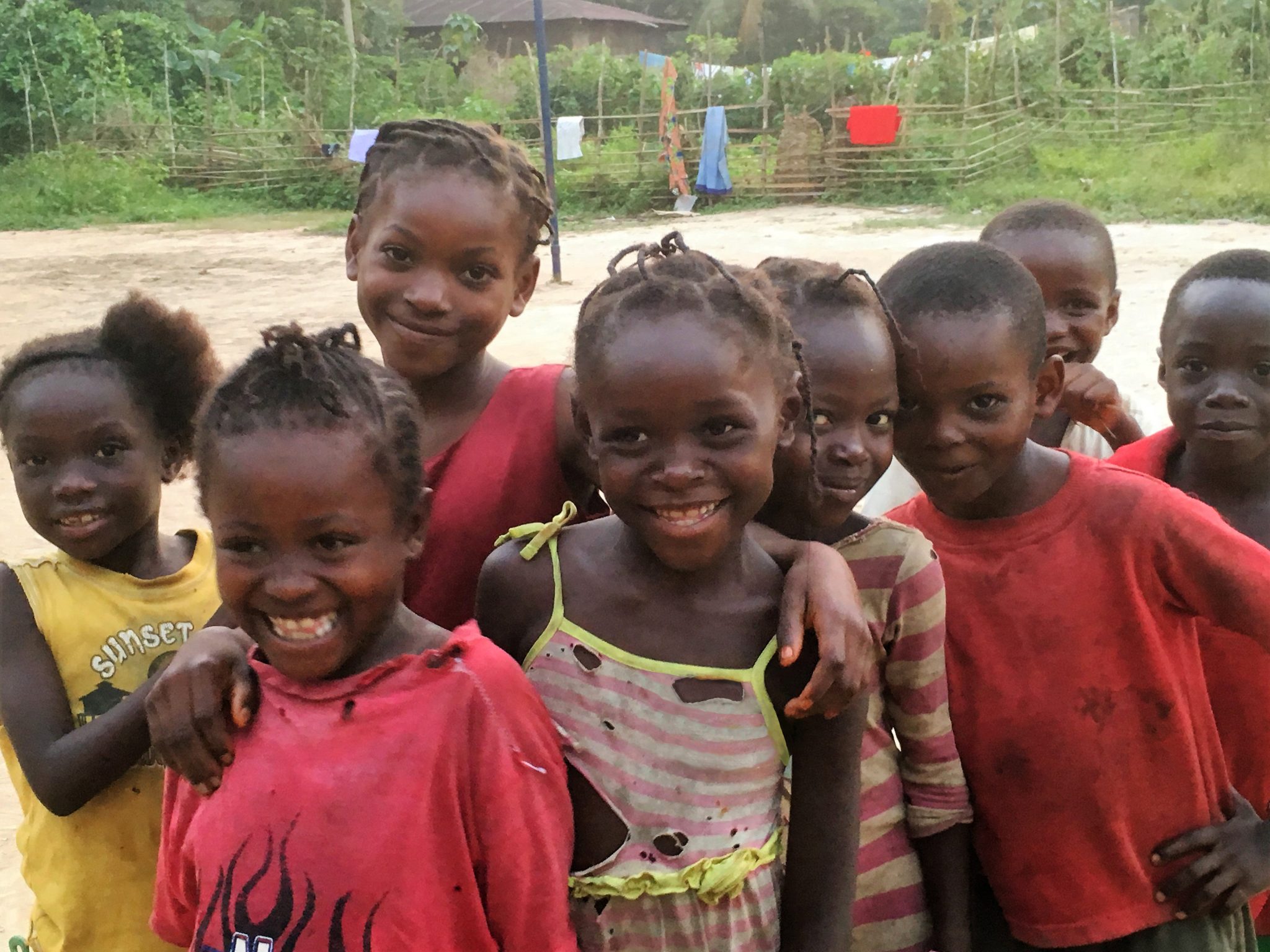 Changing Lives in the Congo Jungle : A True Story
Dear Friends,
We have arranged a simple lunch with a very meaningful cause.  Joyce and Henri Samoutou are founders of the charity New Sight and the joint recipients of the international Excellence in Ophthalmology Vision Award.  In 2012, Joyce and Henri uprooted their family with 3 children then aged 1, 3 and 6, and moved from the UK to Congo to pioneer the first and only non-profit eye surgical centre in northern Congo to help the patients who otherwise cannot have access to eye care.
Joyce and Henri are making a trip from the Congo jungle and will be back in the concrete jungle of HK for the first time in 3 years this March!  Please come hear the amazing story of how their work has restored sight, transformed lives and brought hope to one of the most impoverished, neglected and rural areas in the world.  Come hear their incredible journey as they share with humour the challenges of living in the jungle, home-schooling their children, surviving the threat of Ebola and the Ninja rebels.  Their extraordinary experience puts a different perspective on life and gets us thinking about how we can all make a difference in today's world.  Those who have heard their story will tell you that their courage, kindness and passion have inspired them, and those who have had the privilege of meeting them will tell you how touched they have been by their joy, humility and sincerity.
Date:
Thursday March 16, 2017 (SOLD OUT)
Friday March 17, 2017

(NEW DATE ADDED)

Time:
12:30pm – 2pm
Venue:
The Chinese General Chamber of Commerce, 香港中華總商會
7/F, 24-25 Connaught Road, Central, Hong Kong
(MTR Central Station Exit A / HK Station Exit C)
Cost:
HK$300 per head (Lunch included) RSVP and Payment in Cash at the Door
To Book:
 Complete Online Form as soon as possible before 10 March 2017

A donation will be taken to support the wonderful work of New Sight
For enquiries and reservations, please contact Joanne Stokes ([email protected]) as soon as possible before 10 March 2017 with the following information:
Names and Number of people coming
Mobile Number
Email
Your Organisation (if any)
Spaces are limited and events with the Samotuous are known to sell out quickly.  In fact, their dinner on Sat 4 March and this lunch on Thurs 16 March has already sold out!  Please forward this invitation to whoever you think might be interested to join us.
We are excited to hear Joyce and Henri, and hope to see you there.
Warm regards,
Friends of New Sight
---
PS Here is a little message from Joyce and Henri:
Just a little note to say the BIGGEST THANK YOU for your overwhelming support.
We are humbled to announce that all our tables at the 4 March Fundraising Dinner have been subscribed, and BOOKING IS NOW CLOSED.
If you and the people in your world are interested in exploring the POSSIBILITY OF HOSTING ANOTHER DINNER, please do let us know: [email protected] 
We sincerely apologise to those who were hoping to come.  We are disappointed too and will miss you at the dinner.  There are other wonderful opportunities to meet like this lunch.
We really hope that we can see you and meet people in your world!
With deep gratitude,
Joyce and Henri
<< Back to News