December 2016 Newsletter
Posted on December 19, 2016 by admin
New Sight News December 2016 – Reflection and Anticipation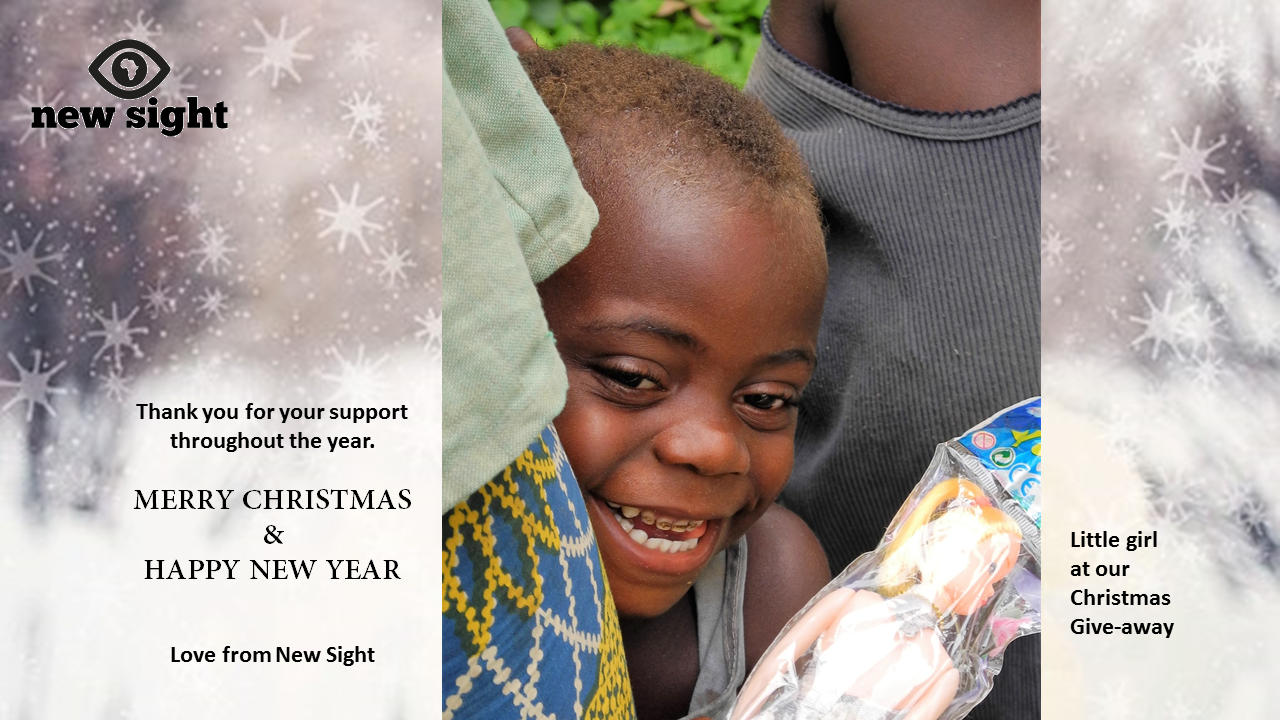 A very hot Christmas hello from Congo!
Like many of you, this time of year is extra busy.  In addition to our clinical work and church ministries, we are preparing for our Christmas Give-Aways with the help of our little elves Cherissa, Ezra and Karis.  We are also busy preparing for our HK / Singapore Tour 28 Feb – 27 Mar next year.   We are excited to see as many of you as possible, to thank you face-to-face, and to fellowship with you!  We can't wait to join hands to lay a firm foundation to propel New Sight onto its biggest phase of growth and development!
With faith, we are embarking on our biggest fundraising campaign to fulfil an incredible vision. We need you, our dedicated supporters, to make it possible. During this festive season of giving, while you are celebrating with your friends and families, would you remember us in the Congo and tell them about us?  Could you let them know that we would love to meet them– perhaps at one of our events next year?
Fundraising Dinner Sat 4 Mar 2017:
You should have already received the invitation and reply card for our Fundraising Dinner.  If you haven't already – please click here.  We have already sold quite a number of tables within hours of announcing the dinner.  Spaces are limited so be sure to reserve your place early.  That way, you can take advantage of our Early Bird Rates too.
Fundraising Lunch Thurs 16 Mar 2017:
Please also make a note in your diary for our Fundraising Lunch, and watch out for your invitation in the weeks to come.
Watch out too for some seriously exciting news that we will be announcing in the New Year.  In the meantime, why don't you check out our attached newsletter to find out if we have been naughty or nice!
On behalf of our patients, families and communities, thank you for your continued support to help us give the priceless gift of sight.   Have the most wonderful Christmas.  The best is yet to come!
Love from the Congo jungle,
Joyce and Henri
New Sight Newsletter December 2016 – Reflections and Anticipation
<< Back to News