Ladies Breakfast
Posted on February 8, 2017 by admin
Ladies Breakfast – Life Lessons from the Congo Jungle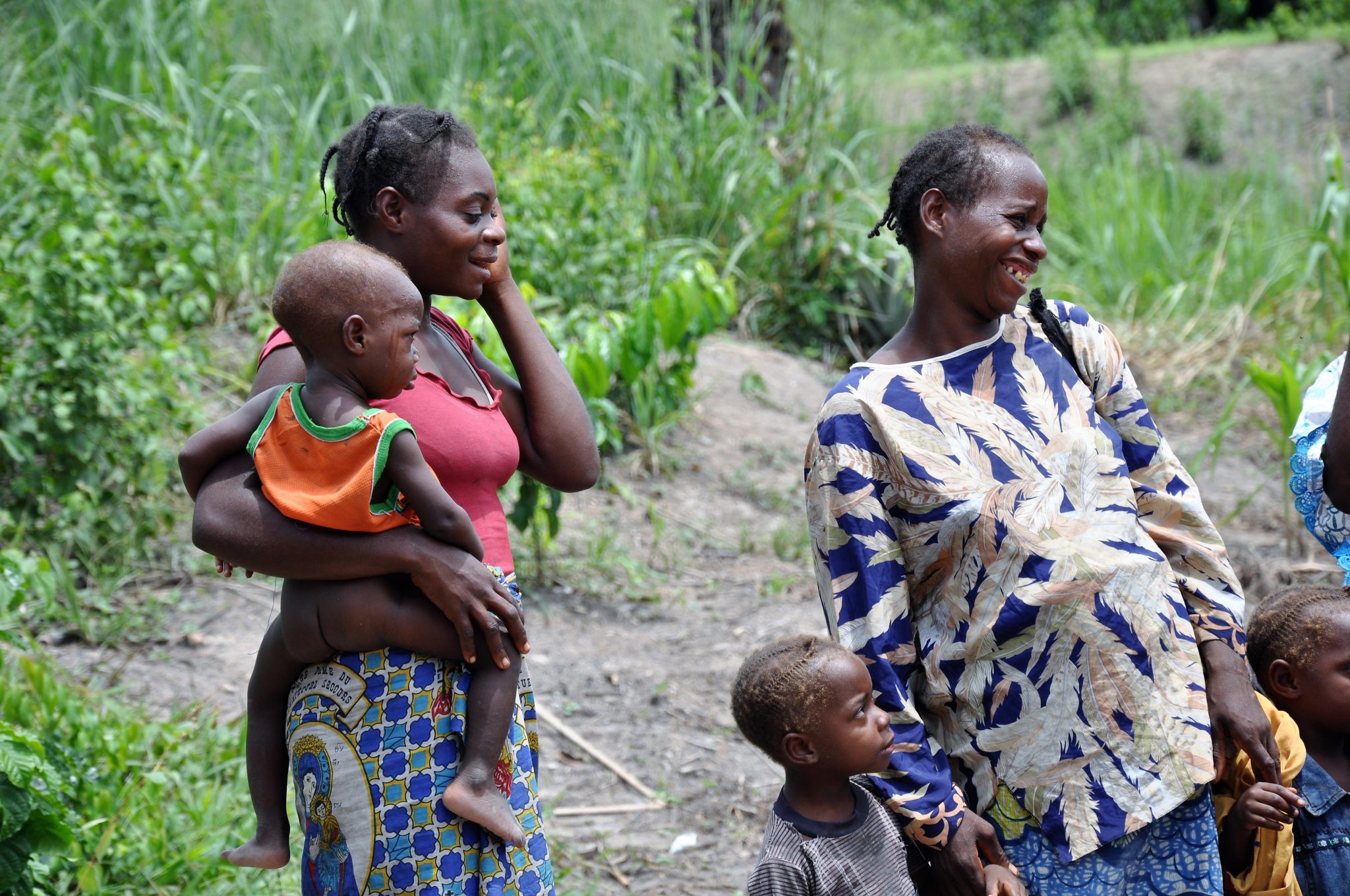 Dear Girlfriends,
Five years ago, my husband and I packed our bags, took a deep breath, and moved from the UK to the Congo jungle with our three kids then aged 6, 3 and 1.   As I reflect upon the past 5 years, I remember the threats of Ebola, riots, and dangerous so-called roads.  I think of the snakes, the scorpions, and the long days without water, electricity, phone, internet, and fuel for cooking.  I recall the tears when I wondered what on earth we had done to our children who we have to homeschool.  I can almost laugh at the ridiculous inefficiencies if they hadn't been so frustrating!  But above all, I marvel at the miracle of how God can call and use a weak selfish immature spoilt brat like me to touch lives in what often feels like a different world!
It really has been a crazy roller-coaster ride.  I have eaten too many humble pies to count, and have reluctantly swallowed some intensive life lessons.  I absolutely love girlfriend-times.  I am looking forward to honestly sharing with you my personal journey as a wife, mother, daughter, home educator and missionary doctor.  I am excited to show off the greatness of our God.  I can't wait to spend time with you, and for us to cheer each other on!
I just know that this is going to be a super special morning, and as your girlfriend, I don't want you or your girlfriends to miss it!
Love,
Joyce xx
---
Date: Tuesday 7 March, 2017
Time: 9:30 – 11:30 a.m
Venue: Kong Fok Church – 1/F Far East Finance Centre, 16 Harcourt Road, Admiralty, HK
Admission is free.  Simple light breakfast is on us!
A donation will be taken to support the work of New Sight
For enquiries, please email info@newsightcongo.com
To reserve a place for you and your girlfriends, please click here before 1 March 2017.
Spaces are limited.  Please forward this invitation to your girlfriends!
---
Speaker Profile:

Dr. Joyce Samoutou-Wong BSc (Hons) MBChB DRCOG DTMH MRCGP, a Hong Kong native, and her husband Henri are the founding directors of the charity New Sight Eye Care, and the 2012 winners of the international Excellence in Ophthalmology Vision award. Joyce has been involved in several humanitarian projects across the globe, including running a mobile clinic and creating a successful first aid program along the ancient Silk Road in Uzbekistan.
An inspirational and sought-after speaker known for her sincerity and natural ability to make the audience both laugh and cry, Joyce has been invited to speak in several countries including Singapore, USA, UK, HK to audiences such as the Royal Geographic Society and Harvard Club.  Joyce is a recipient of the Hong Kong Outstanding Students' Award and graduated from Diocesan Girls' School before winning a full scholarship to study at the United World College of the Atlantic in the UK. She then read medicine at the University of Edinburgh, which was followed by a stint as a visiting fellow at Harvard University.
The meaningful work of Joyce and Henri has been featured in the BBC and South China Morning Post, and was the subject of a documentary series by Cable TV.
About New Sight
In 2006, Joyce and Henri Samoutou relocated from the UK to develop a non-profit eye centre in a missionary hospital in the rainforest of Gabon.  The eye centre has since become self-sufficient and continues to help around 6000 patients a year.  In 2012, they founded New Sight Eye Care, and together with their three young children, moved to northern Republic of Congo to pioneer its first non-profit eye centre with surgery.
New Sight provides comprehensive non-profit eye services including consultations, glasses, medical and surgical treatments, as well as free screening and community eye education in the villages.  It also empowers the local community by training nurses and administrative staff.
New Sight transforms lives by giving the priceless gift of sight.
<< Back to News